Which Gym Mat is Right for Me
Which Gym Mat is Right for Me?
Gym Mats Plus is committed to supplying you the best gym mats for you and your gymnasium, rather than supplying you with the product that makes us more profit or one that is in stock. We offer a free consultation service via our free phone number 0800 756 9670. Please see a description of the different gym flooring options and some of the advantages and disadvantages of each option below:
100% Rubber Gym Matting – Bubble Top or EasySweep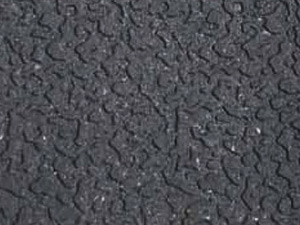 The most popular gym mat that we supply are our solid rubber gym mats. These are incredibly hard wearing and perfect for multi-use exercise. There are no restrictions as to what these mats can be used for, from the weights area to a studio these mats are a versatile addition every gym needs.

We supply the solid rubber mats in two thicknesses, 12mm and 18mm. We do advise that the 18mm mats are best as this offers maximum impact protection and longevity. We also offer the mats in three different surface options; Bubble Top, Low Bubble and Amoebic.

The Low Bubble Top and Amoebic gym mats have been designed as Easysweep mats. They are much easier to keep clean making the gym a more hygienic area. These are also very popular as they are more comfortable underfoot.


These mats come in a 6ft x 4ft straight edge sheet. The 12mm mats weigh 40kg making them very sturdy with no risk of movement once laid. These mats are ideal for all forms of exercises either at home or in the gym.


Sealed and Bonded - If you are wanting a more permanent option of flooring then our solid rubber mats can also be sealed and bonded We have a professional installation team who will install the mats and seal them with a specially formulated resin that not only bonds permanently but fills any joints or gaps.
We also add an adhesive to ensure a complete seal. the mats are sealed around the edges to create a watertight product that will require no ongoing maintenance.
Rubber Top EVA Gym Mats


Our Rubber Top EVA Gym mats offer all the advantages of comfort from the EVA material, but with a harder wearing top surface. These mats are great for floor based exercises, such as hand weights, Yoga, Pilates, stretching and even more!
Offering great levels of comfort these mats are very versatile and can be used for a variety of activities. They are also lightweight meaning they are easy to install, move, clean and store if needed.
If you're looking for a reliable gym mat that can support your workouts with hand weights like dumbbells and barbells, as well as other activities such as stability and Bosu balls, resistance band training, jump rope, abdominal rollers, and more, then these gym mats are the perfect fit for you.
Made from high-quality EVA material, these mats offer a luxurious level of comfort and help reduce fatigue and the risk of injury during your workout routine. You can easily stand, kneel, sit, and lay on these mats without any discomfort, making them a must-have for your gym equipment collection.

Theses mats come in 6ft x 4ft and we offer them in both a straight or inter-locking finish and two thickness options, 25mm and 35mm.

We do advise that these mats are not to be left under heavy equipment such as benches or weight machines.
EVA Foam Leisure Mats
Our EVA Leisure Mats come in a manageable 2ft x 2ft x 20mm thick size and interlock on all four sides.

All our interlocking gym floor mats are made from the highest grade EVA.Ethylene vinyl acetate is a foam material which cannot collapse or go hard and will provide much comfort for a variety of exercises. these mats are ideal for floor based exercises either at home or in the gym.

We do advise that these mats are not to be used under heavy equipment such as treadmills, benches and weight machines.
We sell these mats for a number of different uses including home gyms, workshops and garages, indoor/outdoor play areas, camping and caravanning, bars and shops, retail and many more! Visit our EVA Gym Mat section of the website.
For more information about any of our gym matting or for advice please contact us and we will be happy to discuss your requirements and to recommend the most suitable product for you.
Consideration Factors

1. Exercise Type and Intensity
Consider the types of exercises you'll be doing. High-impact exercises require mats with better shock absorption, while yoga and stretching exercises may require a thinner but non-slip surface.
2. Size and Thickness
Choose a mat that is large enough to accommodate your movements and exercises. Thickness matters too - thicker mats offer more cushioning, but thinner mats are often more portable.
3. Durability and Longevity
Invest in a gym mat that can withstand regular use and retain its quality over time. Look for mats made from high-quality materials known for their durability.
4. Material Selection
Gym mats are made from various materials such as rubber, PVC, TPE (Thermoplastic Elastomer), and foam. Rubber mats are known for their durability, while TPE mats are eco-friendly and PVC mats provide excellent grip.
5. Safety and Comfort
Ensure the mat provides adequate cushioning to reduce the risk of injuries, especially during high-impact exercises. A non-slip surface is also important for safety.

Floor Protection
Gym mats aren't just for your comfort—they also protect your floors and equipment. They prevent scratches, dents, and damage caused by heavy weights or repetitive movements.

Maintenance and Cleaning
To prolong the life of your gym mat and maintain hygiene, it's important to clean and care for it regularly. Follow the manufacturer's guidelines for cleaning rubber mats, which usually involve using mild soap and water. Allow the mat to air dry completely before using it again.
Read our next article: Gym mat fitting and care instructions



About the Author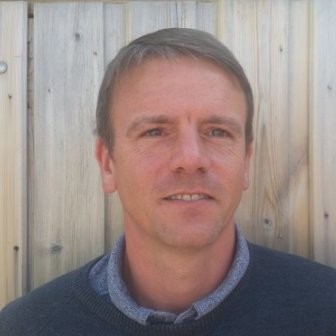 Steve is one of the team here at GymMatsPlus. He is a keen contributer to the website and very knowledgable about our matting products.
Having worked in the industry for over seven years, he is a keen gym user and product ambassador.